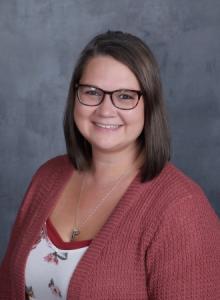 Spiritual Leader
(417) 781-6116
Hello and welcome to Unity of Joplin! My name is Rachel Willis Barnes and I am honored to serve as the Spiritual Leader. I was born and raised in the Unity movement and first heard the call to serve as a Unity minister at the age of 6. This calling has never faded and my passion for sharing messages of hope, love and inclusion have only grown stronger as I've developed spiritually. 
I am part of a family unit that includes my husband Mike and my daughter Myrtle. That are a great source of support and joy! I am thankful that they share this joy with our ministry in many different areas. They are my biggest cheerleaders as I am also a full time student in the Unity Urban Ministerial School. I am set to become licensed and ordained in the summer of 2025! 
This is a healing ministry and I invite all to join us as you are. No matter what your religious, political, sexual orientation, background is there is a sacred space for you here! I invite all to come as you are AND get ready to grow as we remember the Truth of who we are as inherently divine expressions of All That Is!