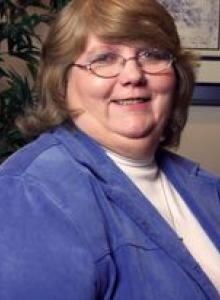 Debbie joined Unity after the 1993 death of her father. She brought her 13 yr. old son Mickale with her and was delighted to discover that Unity's principles and ideals matched hers perfectly. She served as the church secretary and as a Youth of Unity sponsor while here at Unity of Joplin.
     A move to Lee's Summit in 1997 found Debbie working for the Association of Unity Churches that later became known as Unity Worldwide Ministries. She served for twenty-four years. Debbie became a Licensed Unity Teacher in 2003 and specialized in church administration.
     As a recent retiree (June, 2021), Debbie has returned to Joplin to be near her son and to serve Unity of Joplin once again.